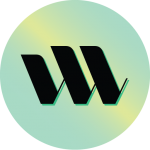 After a two rewrites and lots of weekend work i'm very happy to introduce VinylWall for iOS!
VinylWall?
VinylWall is a record tag service that we released last year. It acts as your collection database and basically makes sure you do not buy duplicates and find out the ones you are missing.
We have also gone through vinylwall.net, changed the domain to vinylwallapp.com and applied a well deserved makeover, I think it looks great.
We shipped this app originally for android a few months back, and it is far from forgotten, the latest updates includes both a updated profile and lots of ux fixes. Take a look - VinylWall at Google Play
And finally I'm also happy to announce my new venture Made In Stockholm. It's basically us (me and my friend Mattias) releasing web projects that we build for the sake of building.
Interested in how we built the ios app? Take a look at the work-in-progress loop I put together. I think it's quite enjoyable.